Details

Written by Jamie Saloff

Jamie Saloff

Published: 06 December 2015

06 December 2015

Hits: 3052

3052
Over the years my mother's doll labels evolved from early handwritten labels with stickum — sometimes these fell off over the years — to script or block letters. Often it simply depended upon what was available at the time. She signed almost everything she made, including tole-painted items, rag dolls, ornaments, and more.
Handwritten: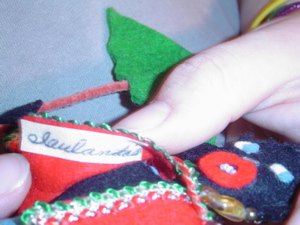 Block Letters: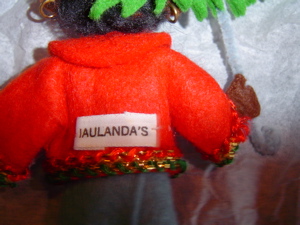 Script: